The Guides, Lodges,Outfitters, and Businesses, Listed Below, Meet The High Quality Standards Of Jake Jordan's Fishing Adventures
www.casaviejalodge.com
Casa Vieja Lodge in Puerto San Jose Guatemala is the best fishing lodge that I have ever visited. Jim Turner, built this classic five star high quality lodge, and then he added a fleet of the finest classic sport fishing boats in the world. When you have a great Lodge, a world class fleet, and a group of captains and mates who collectively have caught more Sailfish, and more Sailfish on Fly than any other fleet in the world, you are doing something right!
I operate my "Sailfish Schools" out of Casa Vieja Lodge while using their boats and crews for my schools. Weather you fish for Billfish on fly or conventional tackle, I give Casa Vieja Lodge my highest recommendation, I hope to fish with you there soon!
Captain Jake Jordan


My friends Frank-Paul King and Rick Pope, at Temple Fork Outfitters builds excellent conventional & fly rods along with fly reels and many other fine products for the fishing industry. I personally use their Blue Water series, Pro ll series, Axiom ll series, Axiom ll-X, series for most of my charter operations. The Blue Water Series are awesome for Billfish Rods, I use them in my Sailfish and Marlin Schools. TFO rods not only cast well and have an excellent waranty, but they are priced reasonably which makes me believe they are the best fly rods available. I strongly recoment Temple Fork Outfitters Rods, I love them and I am sure that you will also!


Captain Jake Jordan

www.makoreels.com
Jack Charlton was my friend, his "Mako Fly Reels" are by far the finest fly reels in the world period! I have spent over 50 years chasing big game fish on fly tackle, as a former fly reel manufacturer I was excited when Jack and Judy asked me to join their Mako Fly Reel Team. Do yourself a big favor, check out Mako Fly Reels by Jack Charlton.
Captain Jake Jordan
As a world traveling fly angler and boat captain, it is very important for me to have the best eye protection possible, in a light weight, good looking, polarized, glass. For many years I have been using Costa del mar sun glasses. In my opinion Costa's are the most fashionable, lightest, and by far the clearest glasses ever. These Costa sunglasses, cut the glare, and make fish easy to see, in all light conditions. Do yourself a favor and try out a set of Costa Del Mar polarized sun glasses. Costa is the sunglass sponsor of "The Jake Jordan, Invitational, Sailfish Fly, Challenge, held at the world famous, Casa Vieja Lodge, in Guatemala, every January.
Jake Jordan
Jake Jordan's Fishing Adventures
PO Box, 309
Havelock, NC 28532
305-872-6060
www.jakejordan.com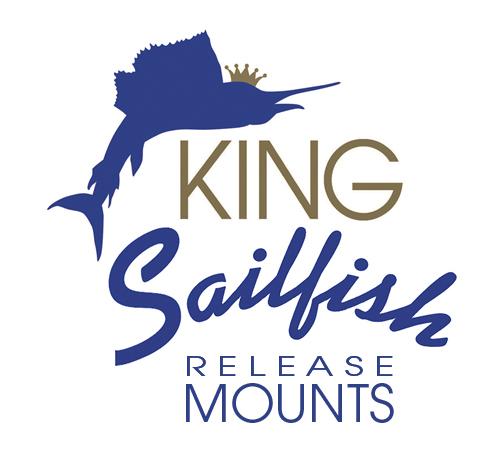 King Sailfish Mount Logo
www.kingsailfishmounts.com
When my clients or friends want a great mount of a trophy fish which they released, I always recomend my friend Raymond Douglas's company, King Sailfish Mounts, this company is the pioneer of the release mount concept and their success is due, in part, to the "lit-up" painting style of Marine Artist Raymond Douglas. Check out their website, their fish mounts are world class.
Contact Raymond Douglas, President, King Sailfish Mounts, Inc. 954/784-8377

Captain Jake Jordan
My friend Chuck Furimsky operates the International Fly Tying Symposium in New Jersey each year during November. For people interested in fly tying this show is a must, Chuck brings in great fly tiers from all over the world to demonstrate tying old patterns and new and improved techniques and materials. Check it out!
I am proud to be associated with Ben Furimsky's "The Fly Fishing Show" (s) which are a place where all types of information regarding our great sport is shared with thousands of fly fishermen. Chuck and his staff put on wonderful Fly Fishing Shows across the country, I will be presenting programs at many of these shows again this year. If you have any questions at all about any segment of fly fishing, The Fly Fishing Show is the place you need to be. Stop by and say hello if you are in one of the areas which host these great shows.



My Jones Brothers Cape Fisherman 2000 powered with a 150 HP four stroke Yamaha outboard is absolutely the best center console fishing boat that I have ever fished in. Donny Jones and his staff at Jones Brothers Marine are fishermen and they listen to fishermen when they design their boats, I strongly recommend that you check out the Cape Fisherman if you are in the market for a fishing boat. I looked at all of the vessels on the market and decided that the Cape Fisherman is the best designed, strongest, and best riding (Dry) fishing boat in this class!

Captain Jake Jordan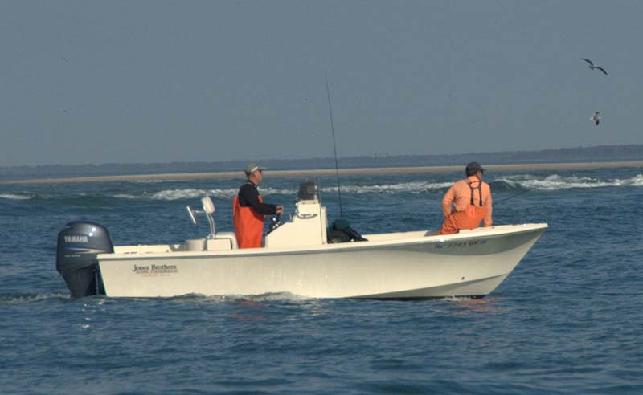 Captain Jake Jordan's Jones Brothers Cape Fisherman 2000 "Fly Reel"
Check out Bruce's Website

Captain Bruce Chard; is my friend, and a GREAT Florida Keys flats guide! Bruce, who fishes out of Big Pine Key, Florida, in my opinion is the best Permit, Bonefish, and Tarpon, fly fishing guide in the florida keys. He is a world class caster /Casting instructor, while being one of the best salt water fly tier/designer that I know. I strongly recommend Captain Bruce Chard for your Florida Keys Flats fishing, when I am not available! E-mail Captain Bruce Chard
Captain Jake Jordan



Captain Brian Horsley (Flat Out Charters)m and Captain Sarah Gardner (Fly Girl Charters) operate their Fly Fishing charter business from costal North Carolina. They both fish out of 23 foot Jones Brothers Cape Fisherman boats (as do I) which are fully equipped with the finest tackle and electronics. These two excellent Captains are among the best, most professional, and fun to fish with that I know. The Harkers Island
area of NC, in October and November produces some of the best fly fishing for False Albacore available anywhere. I fish with Sarah and Brian and love it. I strongly recommend these two Captains

!
Captain Jake Jordan

Jake Jordan's Fishing Adventures uses Rio fly lines for our fly fishing schools, and fly fishing charters. They are the best fly lines on the market today!
Captain Jake Jordan


Contact: Captain Jake Jordan
Jake Jordan's Fishing Adventures
P O Box 309
Havelock, NC 28532
305-872-6060