Florida Keys Sportfishing!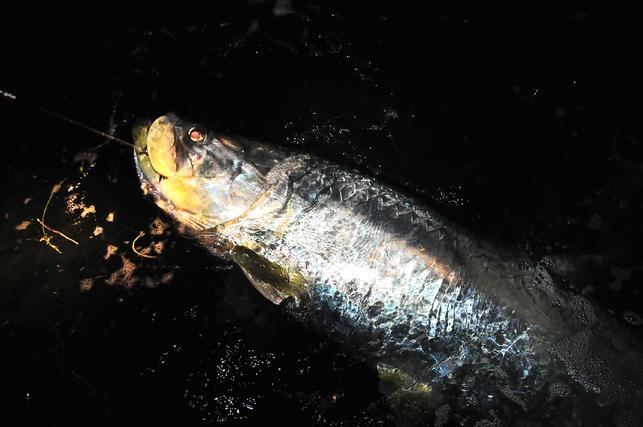 Large Female Tarpon on Fly, May 2011, Smoot Carter Angler
Extreme, night time, prime time, fly fishing for Tarpon, dates with Captain Jake Jordan. We are now accepting reservations, during April and May, of 2022.
AVAILABLE 2022 PRIME TIME DATES:
April; 1, 2, 3, 27, 30.
May; 15, 16, 28, 29, 30.
W

Please if you want to catch some of these awesome Tarpon on fly next year, contact me to reserve & confirm your prime time Tarpon on fly dates. Charter prices and more information is listed below!
Captain Jake Jordan
The Florida Keys has the Worlds Best Tarpon Fishing during April and May

e-mail: keysjake@aol.com

Highlight the Florida Keys Tab for the latest Keys fishing reports

TARPON FISHING: We are the only Florida keys fly fishing guides to offer Extreme Night time fly fishing for Tarpon every night during April and May. The cost for a 4 hour charter is $800.00 with one or two anglers aboard our boats. Reservations are required!


I fish from "FLY-REEL"a Jones Brothers, Cape Fisherman 2000 customized center console sport boat, with a 150 HP Yamaha four stroke motor. My partner Captain Josh Hayes fishes from a 21 foot Parker Boat, and our third boat is a 21 foot Parker with Captain Warren Marshal.

The town (Island) of Marathon Key, near the seven mile bridge is my hedquarters during Tarpon season. I use Temple Fork fly rods, Mako fly reels, along with Rio, fly lines. All tackle is supplied; however you may bring and use your favorite equipment. I supply all necessary flies to catch lots of Tarpon along with ice, drinking water, diet coke and garorade.

Reservations: Jake Jordan 305-872-6060
Cancellation Policy.
Bad Weather is considered to be when it is raining with lightning, or if the wind is blowing strong enough to be dangerous. If the Captain cancels the trip, a full refund of deposit for that day will be issued. No other fishing lodges in the world give you money back for bad weather days! Any cancellations other then weather must be re-booked at least 30 days prior to the original scheduled fishing date to receive credit for the deposit. No deposit refund will be issued for charters cancelled less than 90 days prior to the charter!
Payment -

Cash

, personal or business checks, and travelers checks are accepted.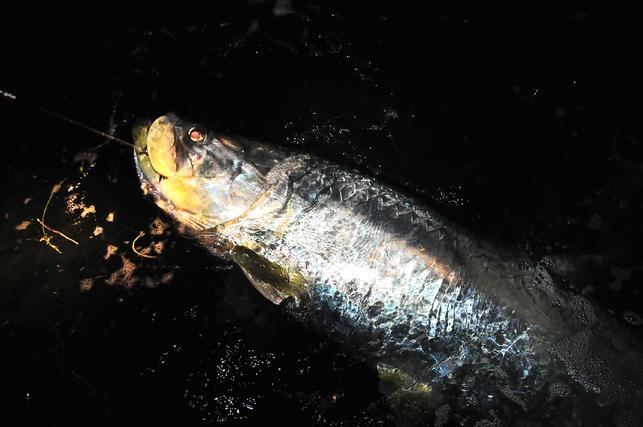 Extreme Tarpon on Fly, Smoot Carter, Captain Jake Jordan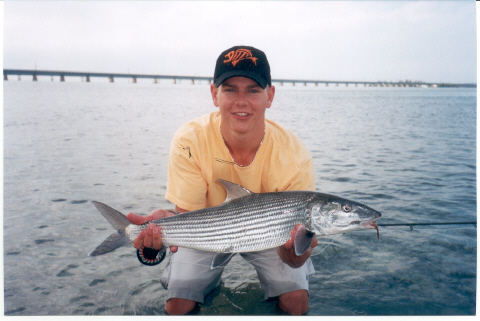 Alaskan Fly Fishing Guide Luke Connor releasing a nice Keys Bonefish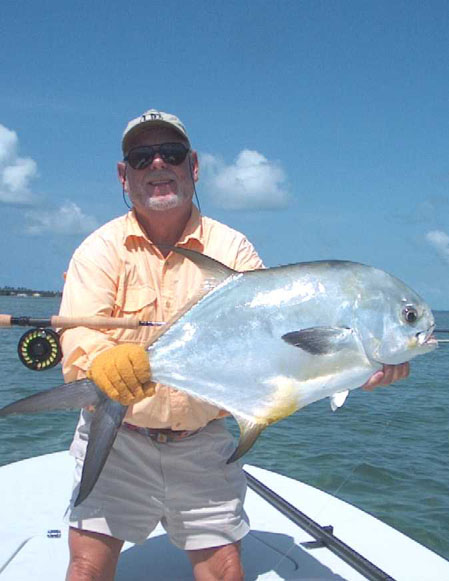 Keys Permit on Fly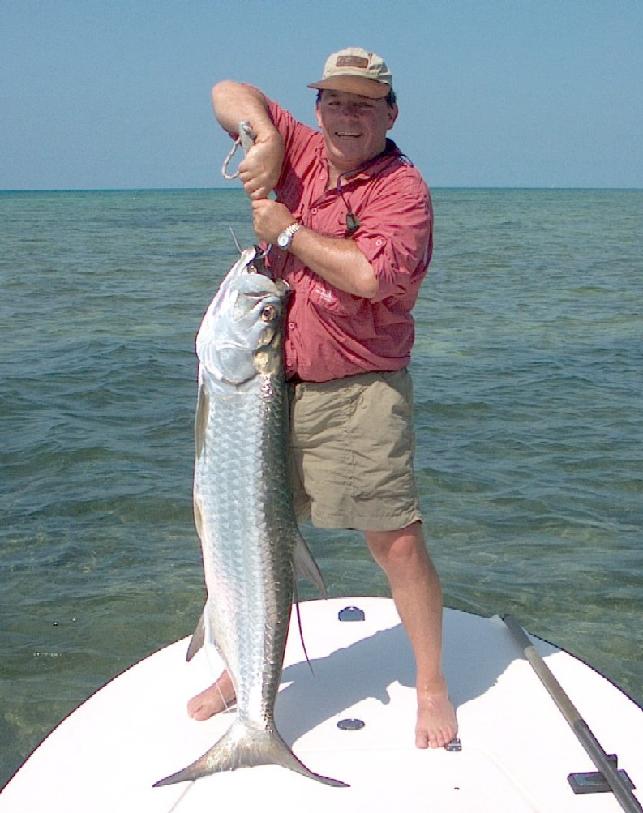 Don Butler releasing a Fly Caught Tarpon
Contact: Captain Jake Jordan
Jake Jordan's Fishing Adventures
P O Box 309
Havelock, NC 28532
305-872-6060